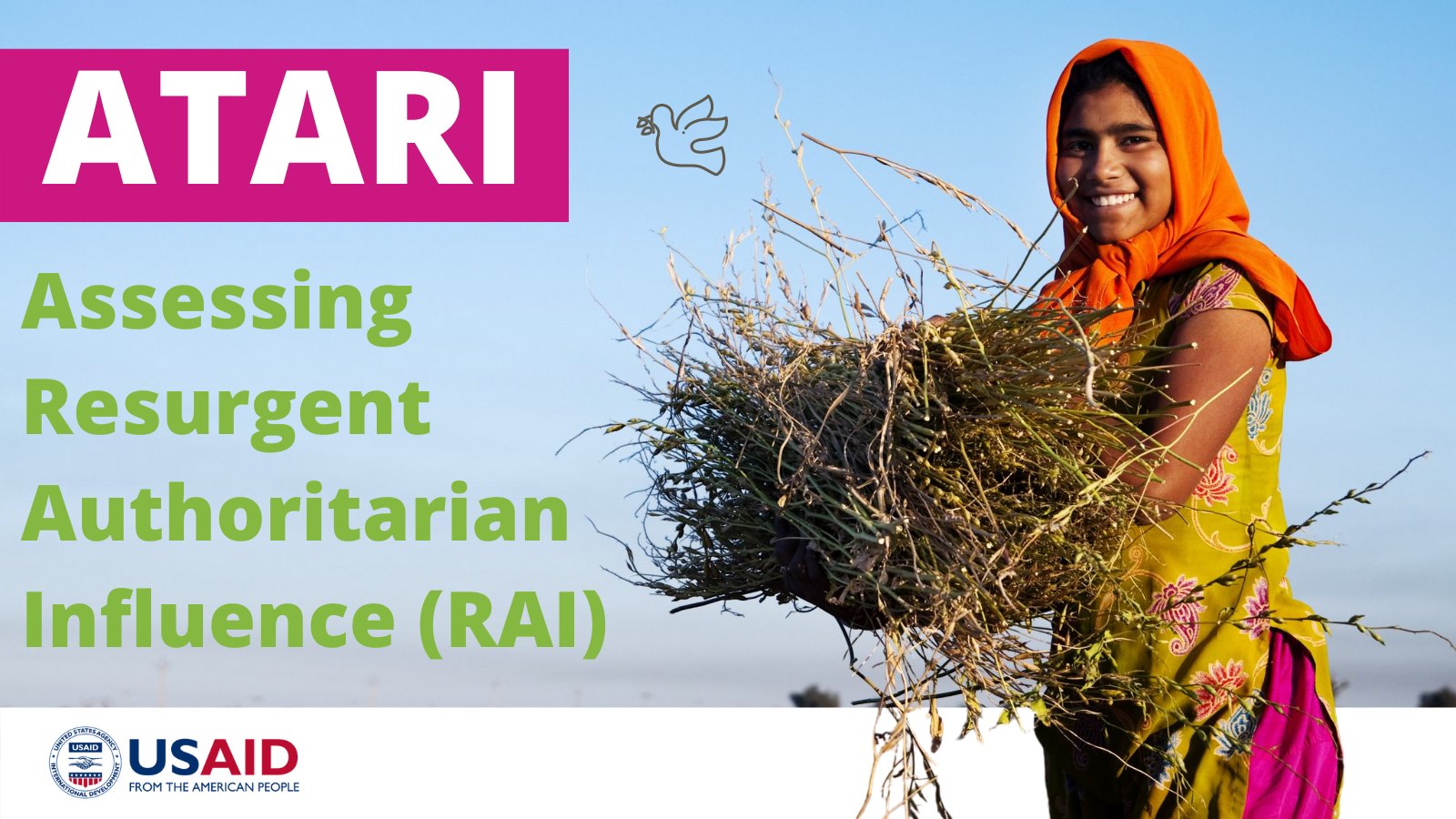 Through the Analytical Services IV (ASIV) Indefinite Delivery Indefinite Quantity (IDIQ) contract, DPI and its joint venture partner, Making Cents International, provide USAID's DRG Center with analytical expertise for strategic assessments and program design, research activities, surveys, training, and rapid response for political transitions.
ATARI is an innovative DRG Center activity which is developing and piloting a new diagnostic tool for assessing resurgent authoritarian influence (RAI) in USAID partner countries and working collaboratively with USAID Missions and stakeholders to formulate effective responses. The development of this tool is informed by a synthesis of the growing body of research and evidence on Chinese, Russian, and other authoritarian influence operations along with identification of knowledge and data gaps.
In accordance with USAID's RAI framework, the diagnostic tool will support qualitative and quantitative research capable of assessing a country's relative exposure to foreign influence and related vulnerability of its democratic institutions and principles. We will develop and pilot an approach to utilize the tool to conduct rapid appraisal and strategy development exercises in select countries; in the first project year, we will conduct pilots in Kyrgyzstan, Bangladesh, and Nepal, with additional countries selected for piloting in subsequent years. The methodology for diagnosing a country's exposure and vulnerability to RAI will serve to help our team recommend appropriate strategic and programmatic responses to USAID.
Ultimately ATARI will support USAID's understanding of resurgent authoritarian influence and contribute to the development of effective DRG sector response strategies and programs.
Photo source and credit: Making Cents International