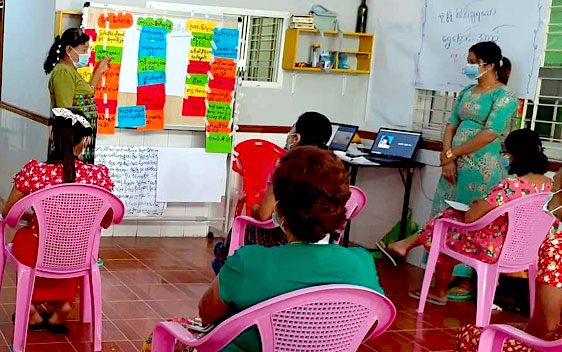 As a subcontractor to Chemonics, DPI is supporting the Promoting Rule of Law in Myanmar (PRLM) activity which is a five-year, $23 million project which works to protect human rights and increase access to justice. PRLM is building accountability and competency within justice sector institutions, and enhancing legal services and advocacy efforts by civil society to promote democratic values and positively influence the ongoing political transition in Myanmar.
PRLM focuses on the following objectives/outcomes:
Strengthen the administration of justice
Improve the quality of professional legal education
Strengthen access to justice services
Mitigate the impacts of trafficking, corruption, and support to transitional justice
PRLM works with local partner institutions to promote transparency and accountability in Myanmar's legal system by developing a greater respect and enforcement of human rights. This respect for human rights helps build a legal system that is more accessible, credible, and legitimate in the public eye.
As a subcontractor to TetraTech, DPI is responsible for supporting activities under Objective 3 to strengthen access to justice. Activities include enhancing the legal framework to protect human rights, expanding legal aid services, strengthening paralegal networks, and increasing public legal literacy.
DPI is working to build the technical and administrative capacity of core Myanmar institutions tasked with improving access to justice for citizens, and to develop and implement a pilot legal aid activity and design its national rollout. This component also includes capacity building and a sub-grant programs for non-governmental providers of legal and other access to justice services. Building on the efforts of a previous rule of law program, PRLM is also expanding the use of a legal aid toolkit which provides an effective case management system for lawyers, as well as an automated system to collect and manage data.