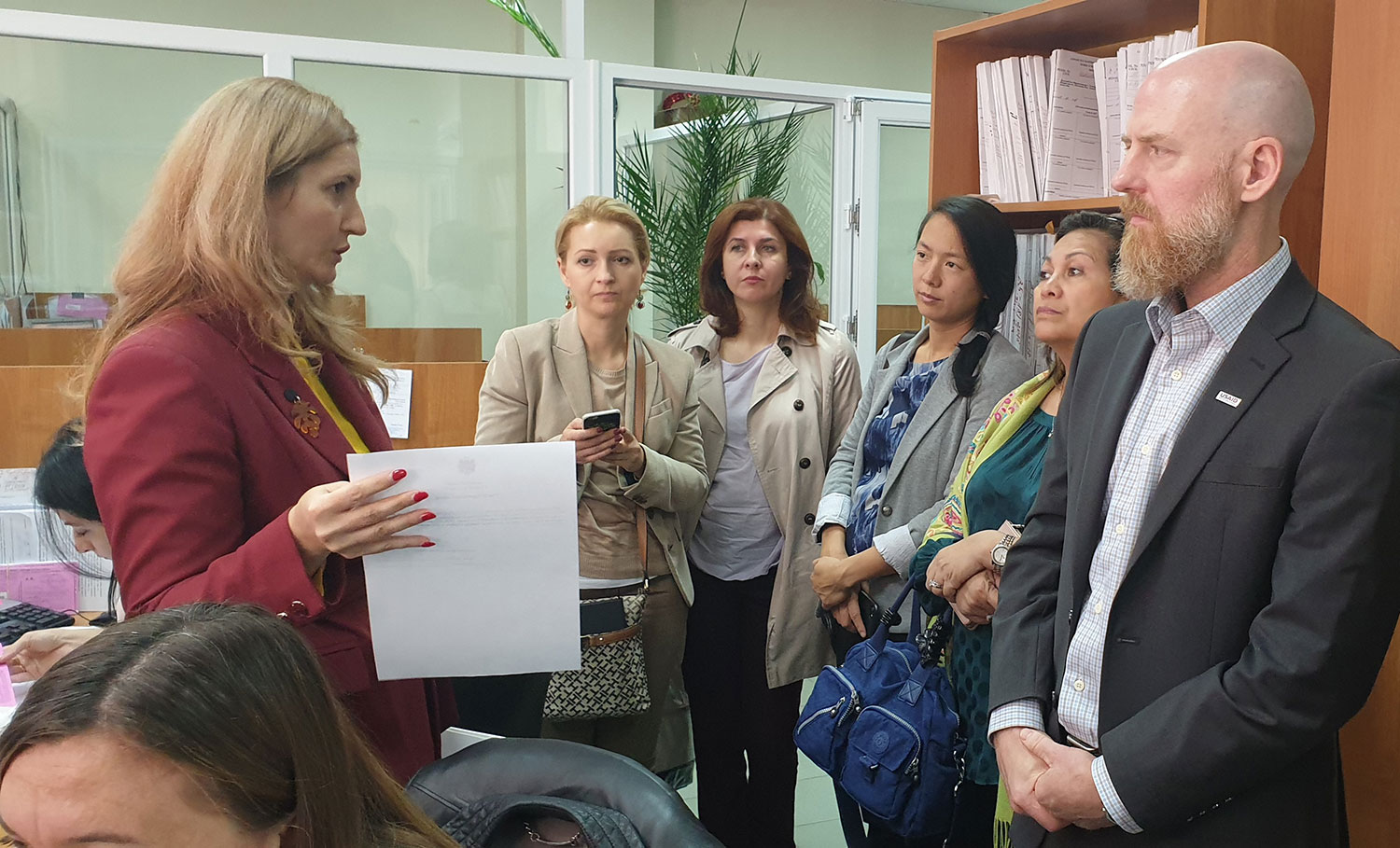 Through the Open Justice Project (OJP), DPI (as part of the Millenium DPI joint venture) worked on fostering a more accountable and efficient justice system in Moldova. OJP enhancied institutional capacity to implement legislative and cutting-edge technological solutions, and worked closely with partners to implement strategic judicial sector reforms. DPI helped successfully replace the old case management system in use in Moldova's courts with an integrated case management system that complements ongoing court reorganization and optimization initiatives.
DPI achieved notable successes despite a politically unstable environment and three different Ministers of Justice in the first year of the project. OJP supported significant improvements in transparency, reduced opportunities to conceal judicial corruption, supported the establishment of an Ethics Commission, and helped introduce standardized performance review criteria, data collection, and review forms for judges, increasing judicial independence and governance accountability. DPI secured buy-in for major legislative framework changes in the discipline and selection of judges using a local implementation team who was able to effectively sustain results.
Objectives:
Increasing efficiency in the justice system by aligning the case management system with court reorganization and optimization efforts, strengthening court administration processes, and building the capacity of justice institutions.
Increasing transparency and accountability in the justice system by advancing judicial ethics standards, disciplinary procedures, and judicial evaluation and selection systems to reduce corruption risks, strengthen professionalism, accountability, and integrity.
Digitalization as a tool for fighting corruption: OJP was instrumental in first updating Moldova's existing CMS, and then developing and launching the more sophisticated ICMS used throughout Moldova today. ICMS yielded immediate improvements to court processes, administration, services, and communication. It generates statistical data key to informing objective and transparent management decisions, and interacts with other governmental e-services. As other government databases are updated in the future, ICMS's utility will further expand, integrating key information from various institutions simultaneously and enabling use of additional e‑systems. OJP also developed media management and archival information systems that support ICMS functionality.
OJP has also digitized all 740,824 decisions issued by the Chisinau District Court from 1965 to 2009, contributing to a more consistent application of the law by enabling judges and staff to reference and review these decisions online. This support was key for the modernization and automation of Moldovan courts and significantly bolstering judicial transparency and accountability. Also, to keep the Moldovan courts operation during the pandemic, OJP helped with the videoconferencing equipment and technical assistance in holding online hearings.
Reshaping court processes and measuring court performance: In addition to implementing court automation and modern information technology (IT) solutions in the judiciary, OJP assisted local counterparts to improve case flow and court management, streamline the court reorganization process, and publish court performance indicators and a statistical web report card online so that the media and citizens can readily access information about court performance. Public access to court performance data was rendered possible as OJP helped establish objective, reliable, and transparent judicial performance indicators, as well as provided technical assistance in the development of the performance dashboards and statistical reports that measure and publicize court and judge performance information.
Ethics and Integrity in judicial selection and promotion: OJP facilitated the institutionalization of judicial performance oversight by refining the Law on the Disciplinary Liability of Judges and building the capacity of the Judicial Ethics Commission and Judicial Inspection Board. It encouraged the submission of legitimate misconduct complaints by publicizing litigants' rights and informing court users of the process for filing a notification. OJP's inputs improved the Superior Council of Magistracy's capacity to develop well-reasoned justifications for its selection and promotion decisions, as well as its ability to use objective performance data to justify policy interventions.
Transparency for Increased Accountability: OJP helped the justice sector raise its public image by facilitating stronger and better outreach. Access to information was greatly improved as OJP revised justice sector institution websites, making them more user-friendly and informative and optimizing the new Courts' Web Portal to include more data and sophisticated search functions. OJP also helped popularize the public services available through ICMS, as well as raise awareness of reforms, improvements, and rights.
Report from the Project's close out event can be found here.