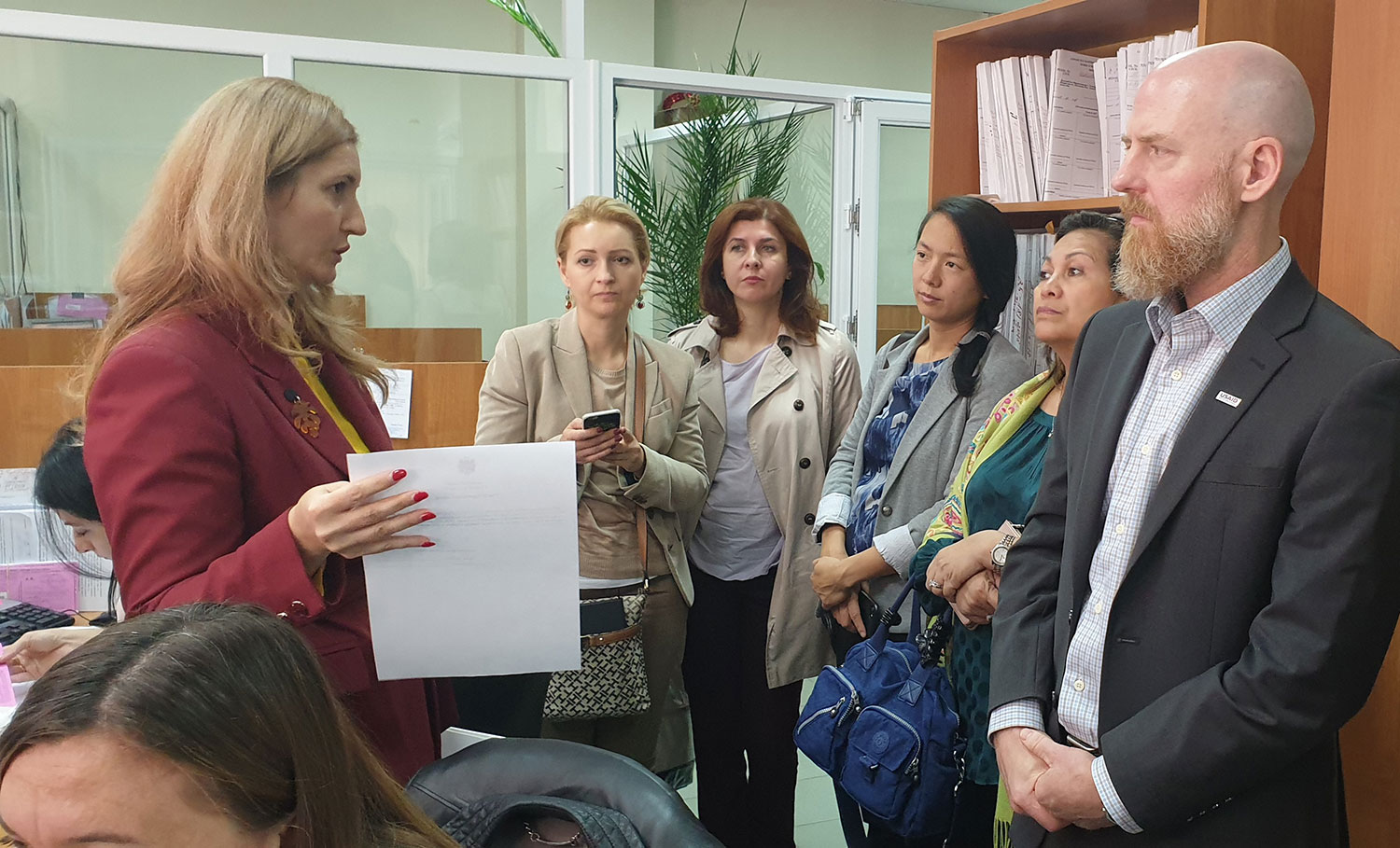 DPI, through the Open Justice Project (OJP), is fostering a more accountable and efficient justice system in Moldova. OJP is enhancing institutional capacity to implement legislative and cutting-edge technological solutions, and working closely with partners to implement strategic judicial sector reforms. DPI has been successful in replacing the old case management system in use in Moldova's courts with an integrated case management system that complements ongoing court reorganization and optimization initiatives.
Objectives: OJP has two main objectives that include:
Increasing efficiency in the justice system by aligning the case management system with court reorganization and optimization efforts, strengthening court administration processes, and building the capacity of justice institutions.
Increasing transparency and accountability in the justice system by advancing judicial ethics standards, disciplinary procedures, and judicial evaluation and selection systems to reduce corruption risks, strengthen professionalism, accountability, and integrity.
In addition to implementing court automation and modern information technology (IT) solutions in the judiciary, OJP assists local counterparts to improve case flow and court processes, streamline the court reorganization process, and publish court performance indicators and a statistical web report card online so that the media and citizens can readily access information about court performance.
OJP has also digitized all 740,824 decisions issued by the Chisinau District Court from 1965 to 2009, contributing to a more consistent application of the law by enabling judges and staff to reference and review these decisions online. This support is leading to the modernization and automation of Moldovan courts and significantly bolstering judicial transparency and accountability.
OJP is led by a team of experienced national legal experts with in-depth knowledge of the Moldovan justice system. The team is supported by a wide range of international and national experts who provide specialized expertise.